Automated backups
All the content from your smartphones, tablets, laptops and desktop computers, is automatically saved
With helixee, you can automatically back up photos, videos, and contacts from your smartphones and tablets. You have a multi-user solution, where everyone can save their device data in a completely private and safe space. Finally, the Drop Zone allows you to quickly save a folder with a simple drag and drop from a simple browser from your PC (Windows or macOS).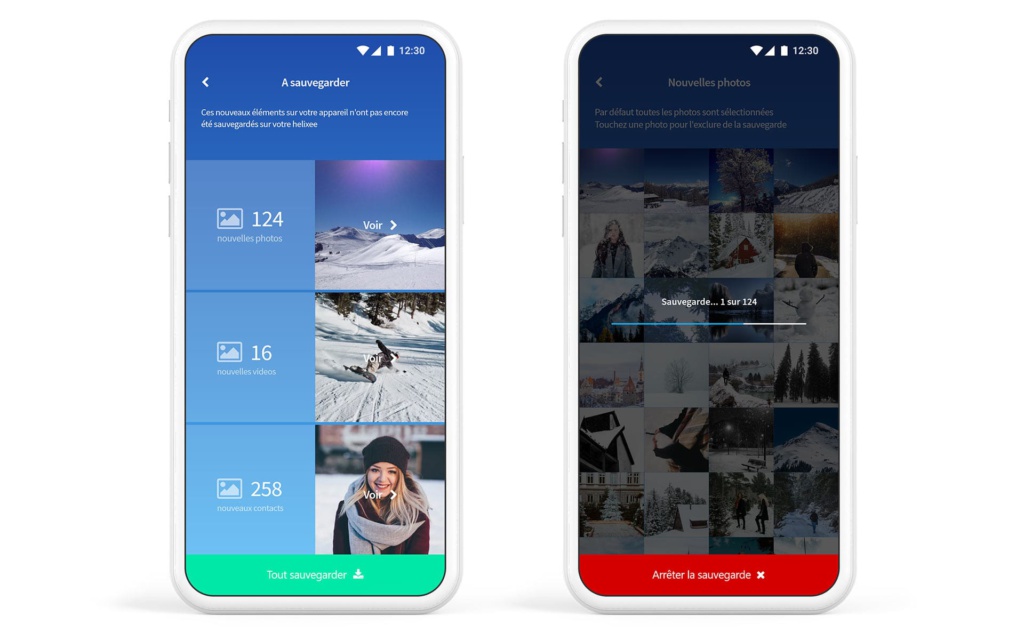 Easy access
User-friendly organization
Access your data remotely from all your devices or a simple web browser. View your data with your devices tree view or by categories thanks to automatic tags which sort your data by device, type, and date.
Your helixee automatically backs up your data by keeping the tree view of each of your devices, so your directories are in the same place as on your computers. Moreover, your helixee centralizes and classifies all your data by file type. Thus you can find in one place all the photos from all of your smartphones, tablets and computers. A search engine and filter tool also allow you to find a file or a photo quickly.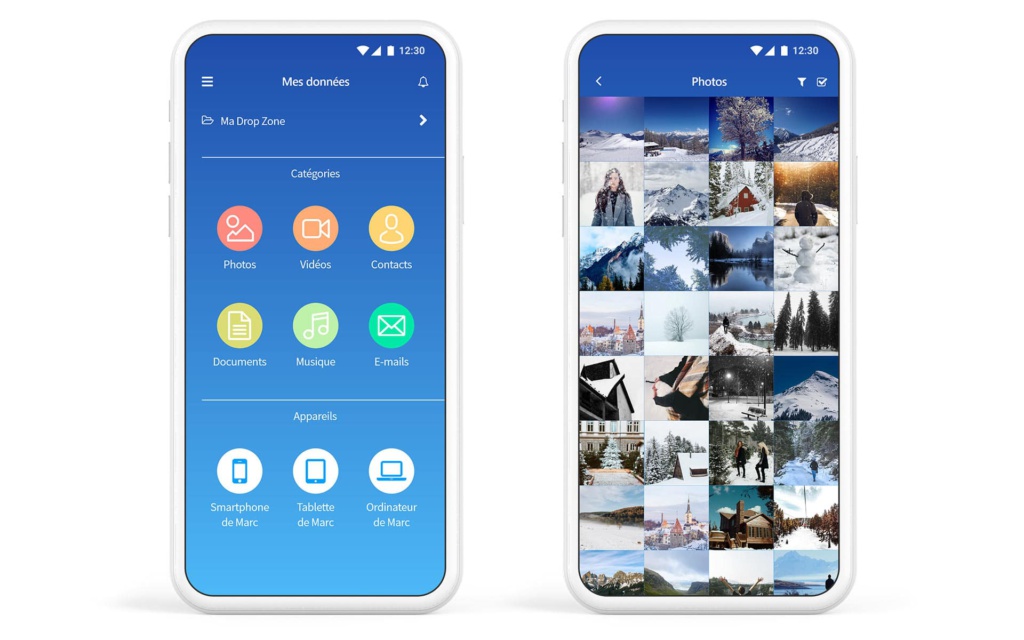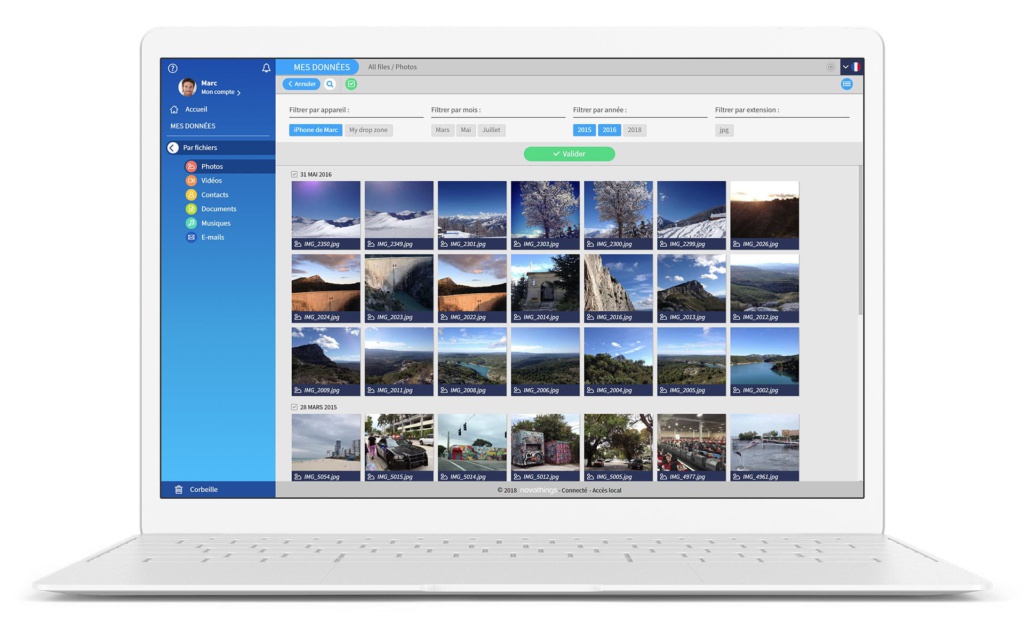 Easy-to-install and easy-to-use
Install helixee in minutes and enjoy all its features on an easy to use application available on all your devices
Installing helixee is a breeze because you just need to go to the install page and follow the instructions for each step. When your helixee is successfully installed and you have created your Novathings account, you will be prompted to download the helixee app on each of your devices. At Novathings, you only have one app to install per device to take advantage of all the features of helixee.

Encrypted data and patented technology
For maximum security, all data saved with helixee is encrypted
All data transfers between helixee and your devices are secured with HTTPs protocols. In addition, each saved file is encrypted and a unique encryption key is created for each file. No ID or password is stored on your devices. Finally, for remote access to your helixee space, Novathings has avoided the UPnP protocol, recognized as at risk and yet used by a lot of connected objects and some connected hard drives and other NAS. At Novathings, we have developed and patented our own remote access technology, which is fully secure and compatible with all types of devices, operating systems and web browsers.